Foot & Ankle Services at the Podiatry Offices of Integrative Foot & Ankle Centers
and Surgery Specialists of Palm Beach
Podiatric Medicine, Sports Medicine, & Custom Orthotics
At the Integrative Foot & Ankle Centers our goal is to improve health, mobility, quality of life, and also to provide functional and aesthetic treatments for the legs and feet. When you have problems with your foot or ankle you need to turn to an experienced podiatrist or foot and ankle surgeon who can effectively diagnose and treat your individual needs. You need a foot doctor who will counsel you on the best ways to maintain and improve your foot and ankle health.
Our podiatrists are foot & ankle physicians and surgeons in South Florida who are dedicated to meeting those needs. Benefit from our dedicated team of trained foot and ankle specialists and get the individual attention you deserve to put and end to your foot and ankle pain.
Foot & Ankle Reconstructive Surgery & Trauma Services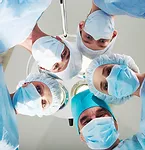 IFAC surgeons specialize in the most comprehensive podiatry and orthopedic care available for your feet, ankles, and legs. Our experienced podiatry physicians and surgeons are committed to the highest levels of personal medical and surgical care and promote foot and ankle treatments with the patients' overall wellbeing in mind.
Services include treatments for all medical, accidental, biochemical, and age-related conditions of the foot, ankle, and leg. We perform arthroscopic, endoscopic, minimally invasive procedures, and orthopedic sports medicine. Our podiatrists are on staff and on call or by request for consultation services at several local hospital emergency rooms and can provide emergency office visits within 24 hours. Ask your provider to call.
In addition to the many years of education, training, and experience that our physicians have collected for podiatric medicine and surgery, we've gone above and beyond to obtain unparalelled training and expertise in sclerotherapy and medical & cosmetic laser treatments, which is not part of the usual cirriculum in medical school or surgical residency programs.
Our doctors excel in treatment for all conditions of the foot, ankle, and legs which cannot be found in most podiatry offices. We provide cutting-edge laser procedures of the skin, toenails, and veins to maintain a beautiful appearance. The Integrative Foot & Ankle Centers are focused on every patient's total health and wellbeing in addition to quality care of the foot and ankle.
Diabetic Foot Care, Wound Healing, & Nail Care
All Integrative Foot & Ankle Center podiatrists have vast amounts of training and experience in diabetic foot care, rendering holistic patient assessments, preventive treatment measures, and even reversal of symptoms of some complications of diabetes found in the foot and ankle. We employ a broad spectrum of modalities including both non-invasive and surgical treatment, as well as natural and nutritional solutions to the problems that diabetes can cause.
As part of a multi-specialty team, frequent and routine visits to our podiatry facilities is the best approach for patients to ensure the best outcomes in the prevention and treatment of the complications of their disease. Our podiatrists also arrange for home visits when necessary.